So I must admit that my all-time, by-far most favourite chef is the very talented Jamie Oliver.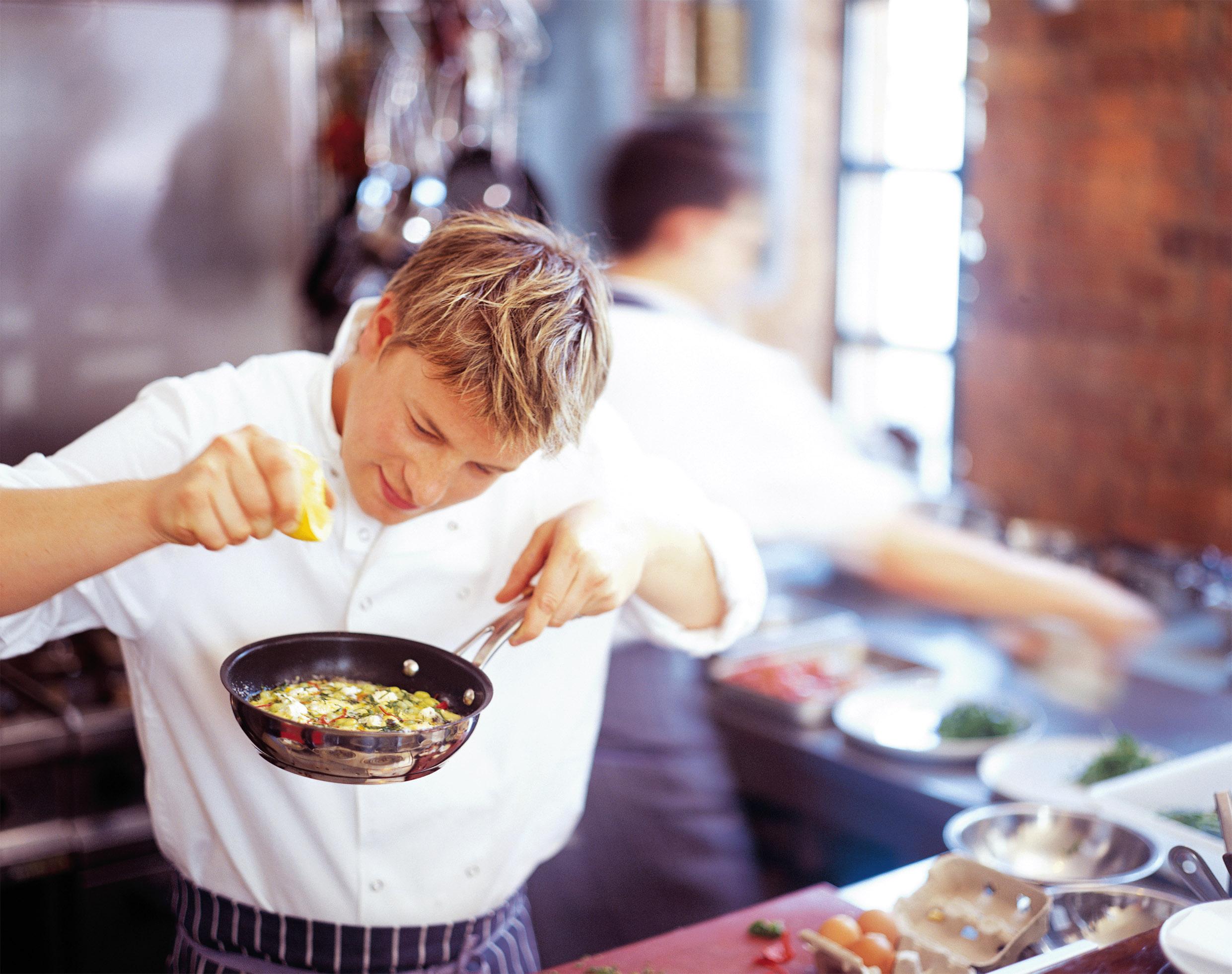 Ajouter une légende
I can't seem to find the words to express how I feel about Jamie and his cooking. His passion and philosophy about eating, cooking and sharing food is exactly how I feel and how I wish everyone around me would feel. I just love his authentic and intuitive way of making really great food accessible to everyone. Ok so enough of me throwing flowers…lets get down to cooking!
Tonight as I was coming home from the office, I got the slightest whiff of autumn in the air. Don't get me wrong, I love summer but every fall I can't help but get excited about the changing season and all of the great things that it brings! I suddenly got the urge to prepare a fall inspired supper so I dove into one of my Jamie Oliver recipe books and decide to try his recipe for the perfect roast chicken.
I got the recipe from
The Naked Chef, Jamie Oliver, pages 121-123
.
I pretty much followed the instructions but as usual, I put my own little twist on things.
Jamie's Perfect Roast Chicken
- 1 small 2 ½ -3 ½ lbs chicken
- salt and freshly ground black pepper
- 3 small handfuls of fresh herbs ( I used fresh basil, chives and thyme picked from my balcony garden), finely chopped
- ¼ cup olive oil
- 1 lemon, cut in half
- 4 bay leaves (I left this out as I strangely seemed to be out of bay leaves)
- 2 springs of fresh rosemary
I also decided to add:
- 2 onions, chopped up coarsely
- 4 cloves of garlic
- 8 smallish garden carrots
- 1 package of white mushrooms
- Preheat oven at 425F.
- Wash the chicken inside and out and then pat dry with a paper towel.
- Rub the interior cavity with salt.
- By slowly sliding your fingers gently separate the skin from the chicken breast making sure not to rip it. This step is actually much easier then it seams!
- Sprinkle salt down into the cavities that you have just created between the meat and the skin and then push in the chopped-up herbs.
- In the main cavity of the chicken, stuff in the lemon with the fresh rosemary springs as well as the bay leaves.
- Tie up the chicken with kitchen twine. I wasn't sure how you're supposed to do this so I improvised and I think that it turned out not too bad.
- Drizzle the chicken with olive oil and then sprinkle salt and fresh black pepper.
- I then added my onions, garlic and carrots to the bottom of my roasting pan and sat the chicken right on top.
- Cook the chicken for 1- 1 ½ hours.
- I added the mushrooms about 20 minutes before the chicken was ready.
The verdict: AMAZING!!! I think that this is my new chicken roasting recipe to use every time!